Subscribe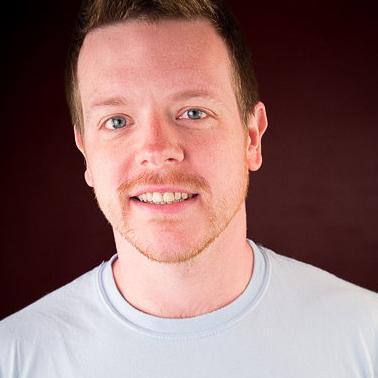 By Remy Sharp
24-Jul, 2014
Announcements: Pro & Processors
The last few weeks we've all been busy on that last stretch of work, that last 5% of work that always eeks itself out to be longer than you expect.
But now, we're live and two huge updates for you: Pro and processors.
Pro
We've been working on Pro accounts for the last 6 months (amongst a lot of other work) and our initial offering is now live.

To upgrade to pro, first you'll need a free account, then head to the upgrade page. Pro accounts are available monthly or yearly subscriptions currently offering 2 months free.
By upgrading to Pro accounts, your contribution helps support JS Bin as a continued open source project. Plus, you'll have access to private bins, dropbox support, vanity URLs and more.
Processors
The biggest news is that Sass & SCSS both with Compass and Bourbon support has landed. Also, we've restored Stylus, updated LESS and added Myth to the CSS processors. Full specifics on versions are also available.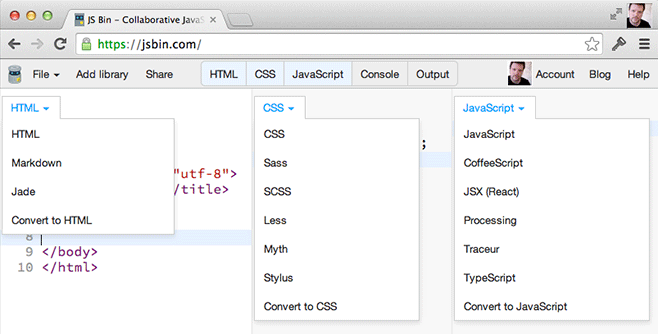 In keeping with JS Bin being open source, our processor server is also open source, found under Pennyworth.
You can use Pennyworth for your own project if you want "Processors as a Service", or perhaps extend it to be a CLI tool, or a sublime plugin? It's online, documented and available under MIT.
So for forth and hack, learn, fix and teach!
Totally aside
With all the seriousness aside, you got to take a break, and frankly, this video sours into amazing at 2m49s! Enjoy. This guy is a genius.