Edit on github
Stickers
Want stickers? We've got them!
We're doing regular postal runs of stickers to you now. You'll need to fill out this Google form with your name and address, and we'll send you a few sticker on our next mail out. If you're a meetup or a company or club, feel free to ask for a batch of stickers.
There's no cost to you, but we will be restricting the send outs to bi-monthly or quaterly depending on demand. If you want to show your support, and you don't have a pro account, perhaps it's time to upgrade or you can donate regularly or as a one off ❤
There are two sizes, we'll send a few of both: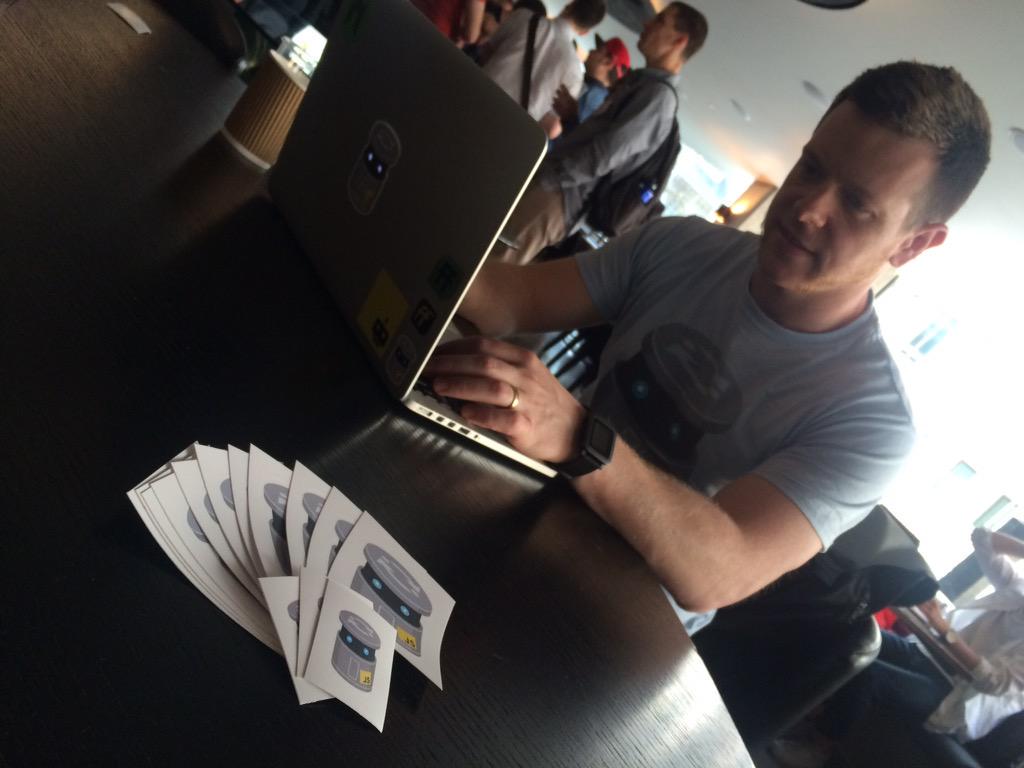 And yes, Remy does have a sticker on the back of his laptop with Dave's glowing eyes (two jsbin stickers with eyes cut out backed with blackout tape over the Apple logo).